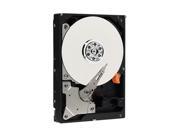 It wasn't long ago when 1TB was considered a huge amount of hard drive space.  But this past year 1.5TB and now 2TB drives are becoming more and more common.  I noticed when browsing the deals this morning that NewEgg (affiliate) has the Western Digital 2TB internal hard drive on sale for $229.95 w free shipping.  You can still get a little lower cost per terrabyte with slightly smaller drives but this price isn't too bad.  I think it's time to change out my formerly, decent sized 250GB hard drive as this 2TB drive would fit in nicely with the other 1TBs.
Western Digital 2TB 3.5" SATA 3.0Gb/s Internal Hard Drive
$229.95 with Free Shipping!